Information about Tukong Moosul
History of Tukong Moosul
| | |
| --- | --- |
| Founder of Tukong Moosul | Grandmaster Wonik Yi |
| Master Yi's Head Master | Eun Kwang Bup Sa |
| First Classes taught (UT informal class) | January 30, 1983 |
Grandmaster Wonik Yi
Grandmaster Wonik Yi trained for 18 years at the Dae-yeon Sa Temple in Korea, and graduated as the youngest grandmaster in the temple's history. He founded Tukong Moosul, after spending three years training the Special Forces in the South Korean military. In 1982 Master Yi came to the United States and began teaching Tukong Moosul in Austin Texas. He currently resides and teaches in New Jersey.


Tukong North School was first opened in 1984 by Lonnie Lepp in northwest Austin. The school serves the northwest Austin community with free self defense classes, demonstrations at community and school events, as well as offering martial arts classes for all persons regardless of their ability to pay or their physical challenges.
Sa Bum Nim Lepp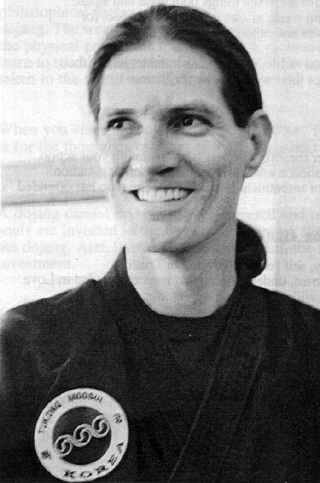 Lonnie Lepp has been in the martial arts since 1978. He holds a 1st degree black belt in Tae Kwon Do, a 4th degree black belt in Ju Jit Su and a 3rd degree black belt in TUKONG Moosul. Mr. Lepp has been teaching TUKONG Moosul in the northwest Austin community for the past 13 years emphasizing development in leadership, respect, focus, discipline and the belief in the student's ability to accomplish anything.

Definition of Tukong Moosul Won
The literal translation of "Tukong" means "Special Warrior", while "Moosul" means "The Way of the Martial Artist". "Won" are the people and family who train in the art. When these words are combined together they mean, "Those Who Train As Special Martial Arts Warriors".

---
Paul Chamberlain
tif@tifster.com